The Convergence of Process, Technology and Intelligence in the New Law Frontier
By Paul Muller, CEO, APAC, Nuix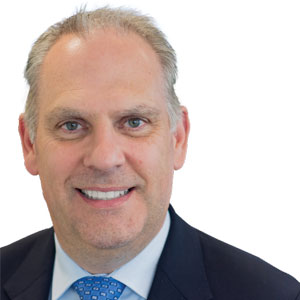 Paul Muller, CEO, APAC, Nuix
It is no secret, the way we work has changed forever, and digital transformation continues to reshape business and the workplace as we know it. According to the technology analyst Gartner, disruptive technology trends, including autonomous processes, augmented analytics, and artificial intelligence-driven workflows will further influence workplaces in the coming years. Moving data and applications to the cloud has also transformed the way we work. If we look at next-generation cloud technology, it is flexible, adaptive, and consumption-based.
Despite the significant business opportunities and productivity advantages of disruptive technologies, many industries are yet to fully embrace digital transformation and its benefits. The legal profession is one such industry. Many firms are struggling to ensure the investments they make today, will add value tomorrow. That means they are putting themselves at risk. And 'new law' firms have significant potential to disrupt the business models of most mid-market traditional law firms, using a combination of processes, technology, and intelligence.
Digital Transformation as a Talent Magnet
There are many benefits to investing in digital technologies. The most significant one is people—attracting and retaining talent is mission critical for any professional services firm. According to recruitment firm Randstad, having access to the latest technology is one of the top 10 reasons people stay with a company. And that is irrespective of age. In markets like Australia, new technologies are no longer just for 'young people,' most office workers have been using laptops, tablets, and smartphones for over a decade now. Finding new ways to empower all employees, who will have vastly different experiences and relationships with technology, is key to future success for law firms.
The Evolving Legal Landscape
As a retired U.S. Army general, Eric Shinseki, once said, "If you do not like change, you will like irrelevance even less." That statement rings true for the legal sector. Cases that land on lawyers' desks today are complex digital crimes that require analysis of large volumes of data to build a strong argument and solid case.
A recent survey by Singapore's Law Society and the Ministry of Law found that 85 percent of lawyers believed technology was crucial for the development of their profession and 72 percent felt they needed to accelerate technology adoption in their firms. Singapore's government is taking the need for transition seriously.
Technology is influencing the world of litigation more than ever before and law firms need to embrace new solutions to ensure they are not left behind
On 15 May, it introduced the Tech-celerate for Law initiative which covers up to 70 percent of first-year costs for law practices implementing new technology. This program is a great example of how government can support law firms that do not have the budget or know-how to choose the right technologies to increase their productivity and efficiency.
Transformational Change within the Legal Sector
eDiscovery has long been the backbone of a successful litigation process, but in its traditional form, it takes up considerable resourcing and time. Today's eDiscovery solutions enable much quicker, more efficient, and accurate sifting and sourcing of large volumes of data, freeing legal teams from the drudge work and enabling them to add value elsewhere in the litigation process. And today's eDiscovery platforms, such as Nuix Ringtail Software-as-a-Service (SaaS) are hosted in the cloud, offering law firms a secure, future-proof discovery platform with an impressive return on investment. This gives law firms peace of mind that the software is accessible, easy-to-use, reliable, and secure. Further, law firms can scale their use of the software up or down depending on how many matters they are currently working on.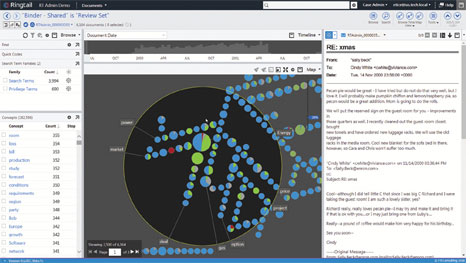 Many Regulators are already using cloud eDiscovery technology to speed up the way they process documents. In regulatory response situations, law firms and corporations cannot afford to maintain the status quo. They may find themselves in a precarious situation where they need to respond to regulatory audits quickly, and if they cannot; it could cause them irreparable brand and reputation damage.
Getting Started: E-Discovery Cloud Checklist
The following summarises some of the key considerations when assessing cloud applications:
• Actively involve your stakeholders, including attorneys, technology staff, and clients
• Align with the business plan and document and define areas of potential cost savings
• Look beyond your current model to recognize new opportunities for revenue
• Evaluate the e-discovery platform first and the cloud options second
• Benchmark your existing e-discovery processes including, data upload, processing, review, and export
• Assess potential— and realistic—risks associated with security, data privacy, and data loss prevention
• Develop an implementation plan—including an internal communication strategy
• Run a pilot on a small project before moving to larger, mission-critical matters
Are You Ready to Embrace the New Law Frontier?
The 'new law' frontier is upon us. Technology is influencing the world of litigation more than ever before, and law firms need to embrace new solutions to ensure they are not left behind. The transition may be daunting, but it is an exciting time for the legal sector. Your continued success may require you to break away from traditional ways and adopt new eDiscovery technology. However, as we know, the definition of insanity is doing the same thing over-and-over again and expecting different results. Now is the time to discover a new way.