Status Quo or Transformation? What Choice will Learning Management Systems Pursue in Education?
By Eric Jamieson, Chief Education Officer - Saudi Arabia & Egypt, GEMS Education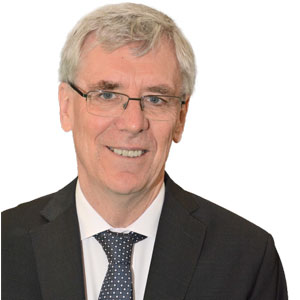 Eric Jamieson, Chief Education Officer - Saudi Arabia & Egypt, GEMS Education
"In the face of an increasingly volatile, uncertain, complex and ambiguous world, education can make the difference as to whether people embrace the challenges they are confronted with or whether they are defeated by them". These are indeed very serious words posed by the OECD 2030 Education Program, the cause for inspiration or despair, depending on your belief in achieving profound change in education.
What does this have to do with Learning Management Systems in education? I would argue Plenty! With an extensive history in education that spans six decades, including my own experience as a student, while covering roles in teaching, school leader, Principal, system leader, guiding a new NGO and as an international leader, I have been privileged to experience many perspectives of the gift of education to our world. In particular, I have observed the inordinate influence of assessment and reporting practices on the provision and delivery of education. It is this influence that I will explore in relation to Learning Management Systems in education.
The focus on the assessment of student learning for the last 10-15 years has relied on national testing regimes that predominantly explore narrow interpretations of literacy and numeracy. Such testing regimes have had a predictable impact in terms of narrowing teaching and learning. After all, it is only natural that teachers and school leaders would place emphasis on the areas of education that policymakers deem to be most important. While the rhetoric of policymakers may be broader, ultimately judgments about the success of schools revert to performance in such tests. A similar argument may be extended to inspection regimes that break down every small aspect of a school's functioning and apply judgment to each area. The result is that schools and systems adopt a deficit approach to "fixing" those areas that are deemed to be less than satisfactory. Strategic plans become a list of activities designed to address said deficiencies, rather than an exploration of possibilities that require vision and imagination. To me, we are endeavoring to plot a forward path by having our eyes firmly fixed on the rear vision mirror.
The focus on the assessment of student learning for the last 10-15 years has relied on national testing regimes that predominantly explore narrow interpretations of literacy and numeracy
Essentially, this approach is missing the richness, wonder, beauty, fun, and adventure of learning through well intended, yet horribly misdirected approaches. Hopefully, you are already ahead of me and appreciate that the logical extension of this approach applies to Learning Management Systems. Hence the title of the article. A Learning Management System can be a powerful tool to enhance and enrich, to enliven the learning process. It can provide exciting opportunities for students to explore and adapt their learning while providing rich information to teachers and parents that is immediate.
By way of analogy to the potential of Learning Management Systems, I have recently been reading about how Zara transformed the fashion industry by completely reimagining and reconceptualizing the traditional approach. Essentially, through vertical integration, they were able to dramatically reduce production times and increase responsiveness to the market. Effectively, they created a new paradigm that was able to move from 4 fashion seasons per year to 2 per week! This is stunning and is a classic demonstration of people who were prepared to dream and think bigger and go beyond the status quo!
In education, through Learning Management Systems, there is the opportunity to shift from the traditional 2 reporting periods each year, to provide daily insights into learning and far more regular reviews of student progress. More than this, the learning being captured would not be limited to results in memorization and recall, but the demonstration a child's capacity to create, collaborate, think critically and communicate. It can be highly individualized so that students can pursue areas of interest and also be able to achieve mastery in aspects of their skill development in which they are experiencing difficulty. Like Zara, designers of Learning Management Systems have the power to stimulate a completely new paradigm for education.
Technically, I have seen some wonderfully impressive designs and capabilities of Learning Management Systems in education. The big question for educators and designers to consider is whether these systems are, indeed, paradigm-shifting, or merely shiny new versions of old practices? Throughout my professional life, I have seen enormous amounts of money invested in technologies that create the appearance of something new and exciting, without teaching and learning practice delivering any real change. Sure, they can add some value. But are they really the game changers that marketers would have the education world believe?
So, what is the big opportunity for designers of Learning Management Systems that exists in education? It is to engage with those educators, creators, designers, and thinkers who are already exploring such a bold approach to learning. It is to challenge the status quo and use the wonder of technology to convert possibilities into reality for the entire world of education. It is to be to education what Pixar has been to animation. Above all else, it is to be committed to a higher purpose, to appreciate each day that you are impacting on the lives of teachers and their students. It is to be mindful that you are designing learning experiences for young people who want to engage in learning that is exciting, challenging, meaningful and purposeful. If the vision and purpose of your approach inspire them, if it promotes imagination, curiosity, creativit, and adventure, challenges and demands the learner to go beyond the obvious, to help the learner to develop insights into the world's great wonders and challenges, you will have achieved something monumental in education. It is way too important to perpetuate the status quo, no matter which way it is gift wrapped.