Service Robotics Making a Mark in the New Digital Age
By Vincent Wong, Director, Corporate Systems & Technology Singapore, Continental Automotive Singapore Pte Ltd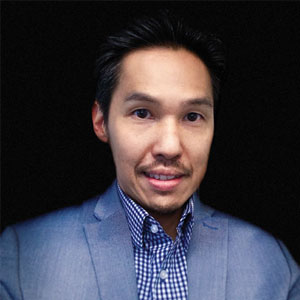 Vincent Wong, Director, Corporate Systems & Technology Singapore, Continental Automotive Singapore Pte Ltd
1. In your opinion, how has the Robotics landscape evolved over the years?
Robotics development in the late 20th century focused on enabling an industrial revolution in factory process automation. Robots found in industrial shop floors enable heavy and bulky work-in-progress components to be moved autonomously via automated guided vehicles (AGVs).Robotic manipulators with a large degree of freedom execute hazardous spray-painting operations, lift heavy containers, and assemble delicate parts. Robotics brings speed and quality to the way companies produce their products.
The 21st-century witnesses modern robotics coming to everyday life.
A smart vacuum robot moves seamlessly from the living room to bedrooms picking up dust while a robotic lawn mower uses artificial intelligence to maneuver through narrow patches with minimal overlaps. These chores take place in the background while the family enjoys quality time together.
Over at the mobility domain, it is possible to summon an autonomous shuttle to ferry a busy executive on his last mile transportation journey to his client's office in a business park. Another usecase under worldwide trials utilizes mobile robots to support the ballooning e-commerce market in fulfilling parcel delivery to doorsteps.
With the advancement in artificial intelligence, connectivity, and sensor technologies, robotics will take on a bigger and greater role in assisting humans in living life more effectively and efficiently.
Mobile robotics is a domain where Continental as a mobility company has invested R&D in advancing technology breakthrough.
2. What according to you are some of the challenges plaguing the Robotics realm today and how can they be effectively mitigated?
Legal and ethical implications, nonstandard communication protocol and security are examples of challenges faced by developers and users of emerging robotic technologies.
Legal and ethical implications
Starting from the legal and ethical perspective, a key challenge faced by industry players and cities in autonomous vehicles development and deployment is that there are still no universal rules or regulations under which such vehicles can operate. Furthermore, the potential legal issues surrounding autonomous vehicles are undefined. Who's to blame for accidents involving autonomous vehicles?
Singapore has recently rolled out a set of provisional national standards to guide the industry in the development and deployment of fully autonomous vehicles. Known as TR 68, Technical Reference 68 covers areas such as behavior, speed, safety as well as the cybersecurity aspect for autonomous vehicles.
As countries and cities publish their standards and guidelines on autonomous vehicles, a fine balance has to be struck in terms of safety and regulatory protection for the city while avoiding the over stiffening of innovative activities that enable a technological breakthrough.
Communication protocol
The second challenge faced by the industry is the lack of a unified connectivity protocol for robotic devices to communicate with each other seamlessly.
For robotic solutions to be effective, they must be connected with each other, with the infrastructure, with the IOT devices
This comes from numerous legacy and various fast emerging communication protocols derived from the consumer market.
Imagine a simple operation executed by a delivery operator: crossing a signaled junction, calling for a lift and opening the door to deliver a parcel. These operations executed by a mobile robot will mean a need to communicate with the traffic junction, the lift, and the door controller. With the varied brands and systems available in the market, substantial development is needed to fully integrate robotics into our eco-system.
Cybersecurity
As more and more systems are connected to the internet,
IT services
giant Cisco estimates by 2021 there will be 27 billion connected devices globally; we have many challenges ahead, i.e. hacking, privacy data theft, manipulation.
3a. Which are a few technological trends influencing Robotics today?
Technological advancement in artificial intelligence, sensors, smart materials, batteries, and computing power has enabled robots to "think" more intelligently, "perceive" its environment more precisely, "sense" its interaction with the real world more accurately, and "function" for a much longer time.
Artificial Intelligence (AI)
Computer vision and machine learning are sub-fields in AI which are applied to robotics development to help robots to think and learn dynamically.
Computer vision brings advanced visual capabilities to the robots by means of complex algorithms and sensorics hardware. Computer vision algorithms extract useful information from digital images and videos. Having "trained" the robots with annotated and labeled data, it allows new images and scenes of its environment to be recognized.
Sensors
In order for robots to "see" the real world, it depends on
sensors
. Advancement in Lidar, camera and radar technologies allows the robotic system to have an improved perception of their surroundings. This information allows the robotic systems to maneuver in a safer, quicker and nimbler manner.
Edge computing
The emergence of high-end graphics hardware that is no larger than a license plate allows the onboard fusion and computation of a vast amount of sensor data found on state-of-the-art robo-taxis.
Advancement in edge computing allows data to get processed as close to the source as possible, thus eliminating latency, connectivity and security issues faced by cloud computing.
3b. What are some of the best practices businesses should adopt today to steer ahead of competitors?
The traditional way of thinking must be changed. Businesses must be aligned with technology trends, and investments made if possible, to understand how the business will be impacted with future technology. Realign the business strategy based on technology.
4. Do you have any suggestions for industry veterans or budding entrepreneurs from the Robotics space?
Robotics will continue to be a very exciting domain with new innovative breakthroughs in mobility, social, medical, service and defense applications. Studies show that the service robotics market is expected to grow over US$100bn in 2030.
Statistics from UN has projected that 68% of the world population is expected to live in urban areas by 2050. Coupled with a fast-greying population, the need for robots to assist mankind in coping with a fast-paced, time-deprived, and resource-scarce society will be highly foreseen.
For robotic solutions to be effective, they must be connected with each other, with the infrastructure, with the IOT devices. For holistic connectivity to take place, I encourage robotics companies to aim for collaboration and partnership. When people, cultures, partners, and systems are linked, sustainable solutions can be found.
Continental develops pioneering technologies and services for sustainable and connected mobility of people and their goods. Founded in 1871, the technology company offers safe, efficient, intelligent, and affordable solutions for vehicles, machines, traffic and transportation. In 2018, Continental generated sales of €44.4 billion and currently employs around 245,000 people in 60 countries and markets.