How to make automation a force for good Andy Gillard
By Andy Gillard, EY Asia-Pacific Ignition to Cognition Leader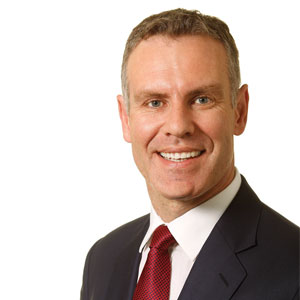 Andy Gillard, EY Asia-Pacific Ignition to Cognition Leader
If the widespread and increasing investment in both recently emerged and emerging automation and augmentation technologies are anything to go by, most executives are betting on them as a panacea for all that ails them. Streamlined cost structures. Fabulous customer experiences. Hyper-efficient supply chains. All this and more is theoretically within our reach.
Yet, for most organizations, the reality to date has been anything but utopian. Many solutions have yet to be scaled or integrated. Talent concerns are growing – both in terms of how to handle displaced staff and how to find the in-house talent to support large scale automation programs and both lead and manage hybrid digital and human operations.
Recognize the potential
If we think about the potential for good, here's what your organization could look like in 2025. Every process is optimally designed and highly automated using the right technology or combination of technologies and easily changed. Self-learning cognitive computers answer customer queries and augment mission-critical business decisions.
Your organizational processes are highly industrialized and may reside in internal shared service utilities, or with a partner or ecosystem of partners. You and your competitors are leveraging industry utilities for processes that are not a genuine source of competitive advantage.
This frees your people from repetitive rules-based tasks, which are now performed at incredible speed at a fraction of their historical cost. Your employees remain a critical part of your organization. They are all focused on adding more value than ever before, augmented by intelligence – with the capacity to learn and develop every day.
Take a process-first approach
Whether or not your organization reaches this utopia depends less on whether you choose the right technology – and more on whether you take a "process-first" approach, remaining deeply anchored in the business outcomes you are looking to achieve.
The goal is not to automate per se, but to improve the performance of a function, the effectiveness of the employees involved and, ultimately, the experience of the customer. Many implementations disappoint because they try to automate everything they can, rather than everything they should. Instead, you should focus on optimizing human roles by automating dull, dirty or dangerous tasks and giving people new tools that improve their efficiency and effectiveness.
The goal is not to automate per se, but to improve the performance of a function, the effectiveness of the employees involved and, ultimately, the experience of the customer
Put the human in the loop
Process-first design merges the principles of design thinking with the full automation toolkit to put the customer and the process first. Unlike tool-led design, process-first design selects automation techniques based on suitability– and designs the process with the human in the loop where they deliver the most value.
You'll know when it's a process-first design because the customer and employee experiences delivered are:
• Simple — instant, secure and reliable, day-to-day
• Engaging — intelligent, adaptive, proactive, with human interaction in moments that matter
• Intuitive — rich, consistent, mobile, and infused with contextual insights
• Secure — compliant and trusted
• Immersive — part of life and business as usual
Start with the "Why?"
The starting point for a process-first approach is to forget the tech and consider the outcomes you need to foster growth in your business. Do you want to become closer to your customers, enhance efficiency and agility or reduce risk? So, detach yourself from the shiny new technology and align your efforts with business outcomes and purpose.
Then consider the "How?''
Technology will be part of the "How?", but it will never be the whole answer. Consider whether you even need new technology for some outcomes. Perhaps you can achieve your goal through process re-engineering or by making changes to products or channels.
I often wonder whether organizations start with technology because it's easier than leading and managing people. Evolving the skills in your organization, dealing with massive change and addressing "automation anxiety" is far from easy – especially when you don't have all the answers.
As leaders, our job is applying all the techniques at our disposal – both traditional and new –in a thoughtful and holistic manner, remaining focused on business outcomes Process-first design will help, but it must be accompanied by culture change. Achieving the automation utopia first and foremost requires a highly empowered workforce that is trained and incentivized to try new things.
Automation programs won't succeed because the technology is clever – but because people are well prepared, appropriately skilled, and excited to use it.
The views reflected in this article are the views of the author and do not necessarily reflect the views of the global EY organization or its member firms.