Fifth Dimension: The AI-powered Cyber World
By Walter Lee, Evangelist & Government Relations Leader, NEC Corporation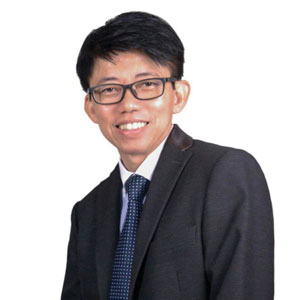 Walter Lee, Evangelist & Government Relations Leader, NEC Corporation
It is 2018. Will it be the year we enter the much anticipated fifth dimension?
What is the fifth dimension?
Our human experience exists in the three dimensional space of length, breadth, and height. It is the physical world we are familiar with. Physicists have advocated time as the fourth dimension. Hence, when we drive a car from home to the shopping mall in thirty minutes we have travelled within a three dimensional space over the fourth dimension of time, in thirty minutes.
As human beings we cannot be at two places at the same time.
The measurement of time in itself is a human construct based on our human experience. It is perhaps the most critical of the four dimensions to us as human beings because we are mortal beings with a finite life-span, be it seventy years or a hundred years or more with advances in medical science. Time is precious.
The fifth dimension is something that mathematicians can express in a formula but is beyond our human sphere of experience as it goes beyond the space (three dimensions) and time (the fourth dimension) construct.
Is the world-wide-web, the internet, the fifth dimension?
The internet is cyber-space, in it we go beyond the physical space limitations of our human experience. In it, we can be at multiple cyber spaces at the same time just by opening multiple windows, multiple devices. In it, we can be multiple persons at the same time, by creating virtual personalities or avatars. In the internet, we have gone beyond the physical three dimensional space and transcended time.
Digital Identity becomes just as critical as our physical identity in this convergence of cyber and physical worlds.
The fifth dimension is something that mathematicians can express in a formula but is beyond our human sphere of experience
In this fifth dimension world enters a new 'being', Artificial Intelligence (A.I.).
A.I. is a being that is near omnipresent through the internet of things (IoT), near omniscience through big-data analytics, and near omnipotent with inter-connected Supervisory Control and Data Acquisition (SCADA), where the cyber world connects with and controls the physical world.
What is a "being" that has omnipresence, omniscience, and omnipotence but has no concept of morality? Sounds like an apocalyptic novel of sorts?
Is this A.I. "being", "sentient" as well? The Oxford dictionary defines "sentient" as "able to perceive or feel things." We are certain that A.I. can "perceive" very well, but can it "feel"?
In this brave new world, it is highly probable that A.I. will result in greater efficiency in the allocation of scarce resources, and greater effectiveness in producing better products and services. However, will A.I. result in greater efficacy, i.e. "the ability to produce a desired or intended result"? Hence, it is critical that A.I. is not only smart, but is also wise, that is "having the power of discerning and judging properly as to what is true or right; possessing discernment, judgment, or discretion."
Not only must A.I. be wise, but we, the creators of A.I. must exercise wisdom in applying A.I. to make a better world and discover new ones.
A.I. is also now being applied even in our search for alien life forms in outer space The first close encounter of the alienkind from outer space may be with artificial intelligence, the created being by humans. Who knows, A.I. from earth may encounter A.I. from other worlds too.
In the internet, we have also created a new currency that is not governed by any sovereign nation, with no central bank control; we do not even know who created it, and it is called bitcoin. This currency has value that no one has control over, but it is now exchangeable for hard-cash.
Block-chain technology is now evolving rapidly to generate a new kind of 'trust" with no trusted authorities. Sounds like an oxymoron?
The greatest challenge we now face is that all our laws, systems of governance, structures of nation-states, were designed for a four dimensional world, and not the fifth dimension.
In this brave new world of the fifth dimension, three global security trends are emerging, namely the Internet of Threats (IoT), Interagency Collaboration (IAC) and the Integration of Cyber and Physical (ICP) worlds.
The 'Internet of Things' has resulted in the 'Internet of Threats' accelerated by the 'Integration of Cyber and Physical worlds'. 'Interagency Collaboration' becomes critical to secure the fifth dimension. The need for an 'Integrated Digital Identity' becomes even more critical as it is 2018, the year we will enter the fifth dimension.
Welcome to this brave new world!