Do E-Wallets Have a Place in a Cashless Singapore?
By Milind Sanghavi, Head of Digital Payments, OCBC Bank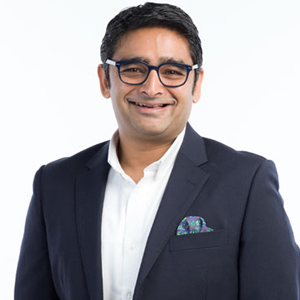 Milind Sanghavi, Head of Digital Payments, OCBC Bank
In a payments climate that is increasingly powered by peer-to-peer capabilities, systems like the e-wallet will have to fight on a new frontier. In order to move towards being a truly cashless nation, financial institutions would do well to spur growth towards models that link the consumer straight to the merchant.
Singapore has begun its cashless journey, but it's still in the early phases. Systems like GIRO and NETS have existed since the 1980s when it comes to consumer-to-business payments. The 2000s saw three huge landmark moments: PayPal arose for e-commerce, and the arrival of contactless capabilities and QR codes for physical transactions.
The years 2014 to 2017 have been transformational for the Singapore's cashless payment systems. The first big breakthrough came in 2014, with the Fast And Secure Transfers system (aka FAST), which allows for bank-to-bank payments. Then arose PayNow, launched in 2017, that allows for peer-to-peer funds transfers using a QR code, NRIC or mobile number. Last August (2018), PayNow Corporate extended the service, allowing businesses and the Singapore government to instantly make and receive payments by using Unique Entity Numbers. PayNow therefore can be used for a broader range of transfers, such as making payments to businesses and receiving payments from the government.
Kudos must be given to the Monetary Authority of Singapore for leading the way towards the future, providing the infrastructure for such advancements.
But, as Mr Ong Ye Kung, minister for education and MAS board member, said in a keynote speech for The Association of Banks in Singapore last year, some Singaporeans may feel that our e-payment environment is confusing, for good and bad.
In my opinion, the landscape could be streamlined with one simple move: Killing off the e-wallet.
Avoiding the Top-Up Trap
The e-wallet model unequivocally makes sense in underbanked societies (places where people have little access to financial bodies and their products). But it makes very little sense in a hyper-banked nation like Singapore, which is hurtling towards a cashless future where, by 2025, cheques will likely be obsolete.
Seamless user experience with easy transactions, I think we can agree, is the way towards a truly cashless future
The future that is more interesting, and which I believe should be encouraged, is that which lies with account-to-account capabilities, these being consumer-to-consumer or consumer-to-business payments. In Singapore, apps like OCBC Pay Anyone and others from the various institutions, lead the charge on both the consumer-to-consumer and consumer-to-merchant payment fronts.
Your savings or current account is linked directly to the payment source (your mobile phone), and you pay a vendor or consumer with the languorous tap of a fingerprint.
Now compare this to the e-wallet.
For one thing, this unsexy, clunky model requires a top-up before you use the funds, essentially requiring you to park your hard-won cash (which could otherwise be earning you interest, to take an obvious example) with a company that does not necessarily make the money 'work for you'. Worse, since a wallet needs topping-up before use, you may never see the money again if you stop using that service.
Consumers should ask the big ques¬tion: Why? Funds sit unused with a third party, when they could instead be earning interest in your bank ac¬count. Note that Alipay started out as an e-wallet, but moved to being a funds transfer service. Here, options like PayNow, available to retail customers of nine partic¬ipating banks in Singapore, allow for secure, instanta¬neous payments by providing what is called a Real-Time Payment Rail. This is something that banks and other payment service providers–e-commerce websites, mobile players and so on–can all connect to, and the refinement and broadening of such payment rails is truly where the future lies.
The next issue with e-wallets is what might be called the "closed loop" problem.
Open VS Closed Loops
E-wallets primarily leverage "closed loops"where your money can only be used with a limited set of merchants. Naturally, if more merchants agree to accept e-wallet payments, this may seem less of a problem.
In contrast, an open loop system offers much greater flexibility when one is transacting. With platforms like PayNow, we have already integrated payments directly from banking accounts. Now, we need to scale the entire system to meet larger consumer needs.
Seamless user experience with easy transactions, I think we can agree, is the way towards a truly cashless future. Financial institutions would thus do well to work together to grow models that encourage the empowerment of an open loop system, which benefits consumers and merchants.
Cutting the Fat
The exponential increase in the use of mobile payments via apps like OCBC Pay Anyone, powered by PayNow indicate that the e-wallet, with all its closed loop maudlin mundanity, ought to be rendered obsolete.
According to a The Business Times report, there were more than 1.6 million PayNow registrations and over $1.2 billion transferred via PayNow as of last August. I can attest to the success of the open loop with OCBC Pay Anyone, which has experienced a four-fold year-on-year growth rate in transactions, according to the bank's annual report for 2019.
In other words, consumers deferred to the open loop system.
In our bid to become a cashless nation, we can certainly look towards cutting the fat. An e-wallet, in my view, is an example that presents more limitations than liberties– both for the consumer and merchant.