Digital Australia Seizing opportunities from the Fourth Industrial Revolution
By Darshan Ravindranath, Digital Solutions Sales, Fuji Xerox Australia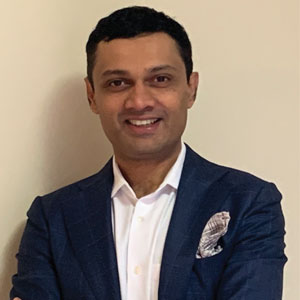 Darshan Ravindranath, Digital Solutions Sales, Fuji Xerox Australia
The combined effect of advanced technology and reworked operational practices can radically improve performance for Australian businesses – otherwise known as Digital Transformation. Companies are still in the early stages of applying digital technologies to finance processes in ways that will create more efficiencies, insights, and value over the long term. The 4th Industrial Revolution, in which data is seen as a competitive advantage, shall mandate Digital FTEs.
A good start would be for CFOs to work with the CEO, the board, and others on the senior leadership team to proactively and systematically identify tasks and processes within the finance function that would most benefit from Digitization. They can then locate and invest in the technologies and capabilities required to 'transform' these areas.
A prime area of technology thatcurrently shows the most promise to improve speed, accuracy, efficacy in finance is Automation and Robotics. The reality of these technologies, so far, is that they are software applications designed to mimic human processes digitally.
Research from the McKinsey Global Institute concludes that 40 percent of finance activities (for instance, cash disbursement, revenue management, and general accounting and operations) can be fully automated, and another 17 percent can be mostly automated.
Applicability of Robotics in Finance Operations:
Accounts Payable/Receivable processing: There are automated invoice management systems available that can make invoice processing much more streamlined with digital workflows that are implemented. They can learn the accounting codes that are appropriate for each invoice, automatically update the necessary systems of record and initiate alerts for approvals (control & hierarchy based) to even closing the loop with payment initiation.
Supplier onboarding: Robots can vet new suppliers by checking their credit scores or tax information and set them up in the system without human involvement and even query portals or systems of record to get all the necessary information.
Procurement:
The procurement and purchasing processes for most organizations are filled with paperwork and use different systems and files that are not compatible with one another. Bots can be used to help scan and process new documents and to quickly and easily find existing electronic documents. Chatbots can also be used to help workers fill out forms and applications using voice and text commands, instead of having to physically fill out documents and manually upload them to systems of record. Bots are also used to tracking price changes among several suppliers.
Audits:
Digitalization of the audit process will help increase its security by allowing a digital trail of when and by whom each file was accessed.
Monthly/Quarterly close process: Robots can post data from several sources, consolidate and reconcile it. Not only will the monthly/quarterly close process be speedier, but it will also be more accurate.
Expense management:
Reviewing and approving expenses to ensure they are compliant with an organization's policies is time-consuming for the accounting team. Robots can read receipts, audit expenses, and alert relevant Supervisors when a possible infraction has occurred.
Query handling: Cognitive Chatbots are used to solve common questions or queries efficiently.With the proliferation of devices such as Amazon echo and Google home, Artificial Intelligence (AI) has become a part of life. Looking one level deeper, an extended solution relies on the constituent AI technologies -Machine Learning (ML), Natural Language Processing (NLP) along with conventional Optical Character Recognition (OCR), enabling human conversational patterns.
Case in point:
Solution Design for a Procurement chatbot
The procurement chatbot assists the internal Finance department by automating the following scenarios -
• Querying PO information for a PO number supplied
• Querying Invoice Due Date for a vendor invoice
• Listing invoices blocked for payment for a Purchase Order
• Listing 'blocked' service entry sheets for a Purchase Order
In addition, the chatbot also acts as an interface to the Vendors/Suppliers in
• Querying an invoice due date
• Identifying blocked invoices on a PO
• Identifying blockedservice entry sheets on a PO
• Identifying which invoice a payment relates to
• Resending a remittance advice
• Receiving guidance on how to raise an invoice
Solution Architecture:
In this instance, a SAP finance ERP system along with Microsoft Azure BOT system package is assumed. Depicted below is the system design architecture framework.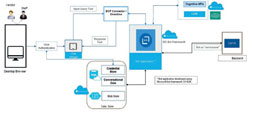 Figure 1: Solution Architecture (Indicative)
Implementation/Delivery Plan with Professional Services Efforts: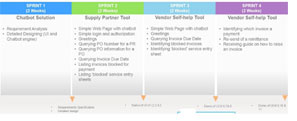 Figure 2: Implementation Approach (Indicative)
The solution takes into account eight weeks or 4 Sprints to get the development activity completed with testing.
Solution Benefits:
1. Expedites approval process
2. Promotes transparent communication with suppliers and improved relationships by Supplier resolving grievances quickly
3. Increase in overall productivity and operational efficiency of in-house teams via digitization
Conclusion:
While many Australian organizations now see an organization-wide digital strategy as the dominant approach for managing digital transformation, almost the same proportion are still adopting a siloed business-unit approach. By embracing automation/robotics technology roadmap today, businesses can be ahead of the game in supporting their employees, partners, and clients with innovative and strategic solutions for a Digital Future.
Relatively simple outcomes such as creating automated and integrated workflows right up to the implementation of complex Machine Learningand Robotic Process Automationbased servicesare aimed to propel a firm's Finance& Accounting Digital Transformation journey.