IT Automation for Business Success in the World of Managed Services Providers
By Faisal Parvez, CIO & Director in IT Service Delivery, Asia, Middle East and Africa, BT and Pooja Lamba, Director, Global IT Managed Services, BT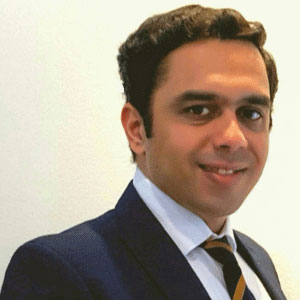 Faisal Parvez, CIO & Director in IT Service Delivery, Asia, Middle East and Africa, BT
Corporate graveyards are littered with examples of companies that woke up to the smell of coffee a little too late. Blockbuster, Blackberry, and Kodak, to name but a few. That's rarely ever the fault of employees; the impetus to think disruptively is the need of the hour. The role of the CIO is constantly evolving as digital transformation is becoming a key discussion in boardrooms. Are you a CIO that is struggling to adapt to your changing role? IT process automation could provide the foundation you need.
IT Automation is revolutionizing the managed service providers industry and is bringing "real-time" evolution to digital services. Digital business automation is one of the top new initiatives that bridges today's infrastructure, data, and applications to modern digital-first technologies. Delivering world class managed IT services to customers is a key technological innovation that makes it possible. IT process automation or run book automation facilitates the orchestration and integration of tools, people, and processes through automated workflows. IT automation with help from certain software applications can be programmed to perform any repeatable pattern, task or business workflow that was once handled manually by humans. Step change and bringing level of automation drives standardization and builds synergies in business to enable repeatable standardized operating mode.
Industry leading analyst surveys also reveal that this new era of digital transformation and automation is becoming compelling as staying on top of technology and increasing efficiency via automation helps improve a company's bottom line. Hence, CIOs/leaders now recognize the imperative need to support it in future business plans. It means being able to do things digitally and take less time to do things, or to be able to do more within the same amount of time.
As per a study done by BMC Software, "90percent of the IT companies declare digital business automation is required across the enterprise in order to keep with the speed of innovation." Advanced automation tools are intuitive enough to automate complex processes across multiple systems with or without the need for human input. When desired or necessary, human decision points can also be embedded into the workflow ensuring that the appropriate IT personnel receive alerts and/or escalations to enable quicker response time. This may include monitoring, incident response, messaging and notification, and much more.
Why IT Process Automation is a Must-Have for IT Operations Teams
Existing IT estates are getting complicated, with several tools, different data models, manual processes and diverse systems, and current efficiency of operations needs improvement. The challenge with current service operations industry is that they are more focused on
"keeping it running", rather than innovation. Due to the lack to technology innovation, service operations are stuck in manual, resource intensive and expensive work.
IT Automation is revolutionizing the managed service providers industry and is bringing real-time evolution to digital services
IT operations teams are under increasing pressure to maximize efficiency, reducing costs, fundamentally disrupting the business, and enable differentiation and agility to roll out innovative business models. That means they're being asked to perform at the highest level of output without the ability to increase staff numbers. In other words, in today's competitive landscape, IT personnel are expected to find a way to do more with less. How is this possible? Simple. By employing automation. Let's take a look at some of the benefits that can be realized by doing so.
The industry leading software companies confirm that "Enterprise IT process automation improves IT efficiency by up to 87 percent with an intelligent, closed loop for automated remediation and let you deliver 87 percent faster."It coordinates workflows across applications, platforms, and tools to automate critical IT processes-like audit, compliance, patch management, infrastructure monitoring, email/incident configuration, virus scanning, run book automation – across servers, network, database, and datacenters etc. Thus, accelerating service delivery, enforcing compliance, and lowering costs. To quote some advantages for organizations that have adopted/ enabled IT automation, it results in enhancing efficiencies, reducing errors, maximizing staff productivity, improving satisfaction levels, cost savings, faster response to system problems,and improved service levels.
How the service providers are helping customers get more digital and automated
Customers are constantly looking forward to digital transformation, are occurring point of discussion during service reviews and resigns, focusing on efficiency, digitization,and innovation. Demonstrating to our customers where the current operational baseline is and where we intend to take it using automation is imperative to drive the innovation agenda.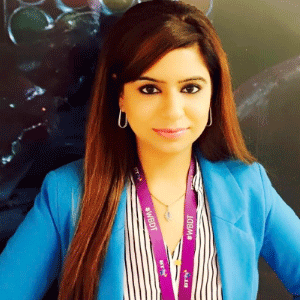 Pooja Lamba, Director, Global IT Managed Services, BT
For one of our major contracts in Indonesia and large telecom services provider – BT conducted a business value assessment with a challenge to improve customer experience and digital service automation significantly. With this case study IT process automation and digital transformation led by BT technology hubs (Gurgaon and Malaysia) helped deliver 70 percent operational efficiency – by automating real time digital services and processes like – Patch management, Provisioning, Auto scripts enablement, agent's deployment, compliance, and audit procedures where these activities were manually operated before. This enabled IT incident reduction by over 75 percent and diagnoses of monitoring event provided event reduction by 65 percent; as discussed above, it not only improves efficiency, lowers cost but also enables operations to focus on value added/innovation tasks. This resulted in ease of users submitting incidents and requests from anywhere and IT personnel processing those even while on the move using their digital gadgets.

With the increasing importance of digital service automation, BT is helping customers establish a digital workplace by empowering an engaged digital workforce with an intuitive, engaging interface that helps them work smarter. Among various global innovation hubs of BT, Gurgaon and Malaysia hubs played a vital role in the case study to demonstrate the value of digital and IT automation-led innovation , while Bangalore technology hub led showcases the delivery of robotics process automation.

Customers are constantly looking forward for digital transformation and automation is an imperative component to the overall equation. So, if businesses want to stay relevant they need to act now. A more knowledgeable digital visionary workforce, delighted customers, and plans for productivity gains gives our businesses a considerable advantage in this digital world.