RPA - just one tool in the digital operations toolkit
By Andy Gillard, Partner, Digital Operations, Asia-Pacific, EY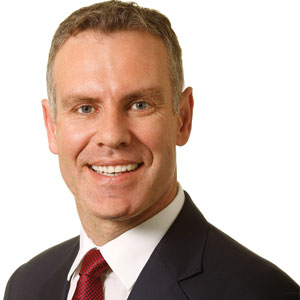 Andy Gillard, Partner, Digital Operations, Asia-Pacific, EY
With the increasing numbers of organizations implementing robotic process automation (RPA) at scale, the gains from automation can be considerable. Not only does RPA have the potential to reduce manual operations costs for some processes by 25% to 40% or more, it does this while improving service and compliance — typically generating a return on investment (ROI) in less than a year.
But, this is just the start. Much more is possible when robotics and digital are brought togetherin different combinations to support — and sometimes completely eliminate —human processing effort.
Robotic processing is already automating and expediting the way tasks are performed. But now,we can teach artificial intelligence (AI) systems to learn, reason and respond like humans — and then overlay the resulting machine intelligence with human intuition, judgment and creativity. By leaving data crunching, pattern recognition and repetitive tasks to machines, humans can focus on higher-value activities. The result is a massively empowered and hugely efficient workforce that delivers previously unthinkable results.
Think of it this way: RPA needs to work with content that is available within a system. If we take insurance as an example, RPA can typically only automate a claims process once the initial information has been dealt with by one or more agents. That might involve a number of conversations and the manual input of information from supporting documentation. But if those preliminary stages are delivered via digital channels— optimized by a mix of chatbots dealing with simple service tasks and human operators handling more complex issues — two things happen:
1. The quality of the customer experience improves and its cost reduces.
2. Robots can get to work faster and across an entire end-to-end process.
In other words, digital and robotic automation can deliver an overall solution that is far greater than the sum of its parts. The ROI that the combination delivers will significantly outstrip those available from robotics alone — by as much as 2.5 times.
However, while combining digital and robotics isan essentially simple concept, it requires careful thinking to ensure that each implementation builds toward a target digital operating model.
Robotic processing is already automating and expediting the way tasks are performed
Five fundamental questions
As a starting point, before deploying RPA to automate a process, CIOs need to see its future in the organization's broader digital operations. Here are five fundamental questions to ask:
1.Can the work be eliminated or streamlined, avoiding the need for automation in the first place?
We continue to see organizations automate processes with RPA and other automation technologies without standing back and thinking about whether steps in a process can actually be eliminated, or perhaps streamlined, or variation reduced through business process re-engineering. The old saying "You should never automate a bad process" hasn't changed.
2. Is the process rules-based or is human judgment required?
RPA follows business rules. It needs to be designed to generate a process exception where human judgment is required. AI technologies, such as machine learning and natural language processing (NLP), can support human judgment.With the right investment in data and governance, AIcan potentially replace it.
3. Does the process involve structured or unstructured data?
RPA needs structured data. Where a process involves unstructured data, such as papers or emails, "adjacent" technologies, such as optical character recognition (OCR) and NLP, are relied onto turn the unstructured data into structured data to "feed" RPA.
4. How mature is agile in your organization?
RPA technologies are best delivered at pace by using an agile delivery approach that works closely with employees who operate the process daily. We have seen many organizations start their RPA journey without fully thinking about the optimal delivery method for the technology and whether they have the right skills in the organization. In some cases, we have seen this leading to gaps in fundamental governance and implementations taking considerably longer than the average time required.
5. Are IT and the business connected?
A strong relationship between IT and the business is critical for any technology implementation initiative and RPA is no different. Because ofthe relative businessuser-friendliness of many of the leading RPA products in the market, often RPA tool configuration is undertaken by individuals outside of IT functions. Where this is the case, we have seen many RPA implementation projects struggle because IT functions have not been appropriately engaged, involved in key decisions and embedded in project governance. IT has a critical role within RPA initiatives at many levels, including user access policies, security and infrastructure.
CIOs should consider RPA as part of a broader Digital Operations strategy, clearly focused on business outcomesand connected to theorganization's digital customer experience (DCX) strategy. Executing the strategy will incorporate process reengineering, a suite of automation technologies, including RPA, investment in talent and thoughtful organisational change management.
This is why RPA is best viewed as one tool in a process transformation toolkit—critical for solving specific issues, but sometimes limited in effect when used in isolation. Whereas, when implemented as one element of a broader Digital Operations strategy, RPA's ROI spirals upward.